Stillwater Equity Partners have teamed up with St. George locals in the acquisition of 602 acres that represent the remaining final phases of development within the prestigious Entrada at Snow Canyon Development, known as "Black Desert". These next phases will host a variety of uses including additional hospitality, retail, and residential products as well another 18-holes of golf and more community amenities.  
Several of Robert Redford's famous movies were filmed within minutes of Entrada, like Butch Cassidy and the Sundance Kid, Electric Horseman and Jeremiah Johnson. Entrada, also fictitiously known as Lava Springs Country Club, was made famous when Disney chose Entrada to be the location for the filming of High School Musical 2, which took place in spring of 2007. The August 2007 premiere was seen by a total of over 18 million viewers in the United States which is almost 10 million more than its predecessor, making it the highest-rated Disney Channel movie of all time. The movie's stars stayed at the Inn and many Entrada residents were extras in the movie.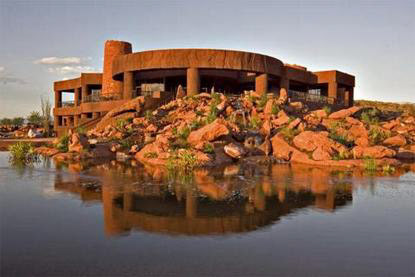 The Entrada Golf Course opened in 1996. It's award-winning Johnny Miller Signature Design 18-hole golf course stretches across 710 acres of desert landscape against a backdrop of red sandstone cliffs, rolling dunes, black lava beds and rugged arroyos. Entrada was recently rated Utah's top year-round private golf course, number 5 overall for Utah by Golf Digest. 
Entrada at Snow Canyon is a premier development located in the St. George, UT area. The project was started over 20 years ago. Since its inception, approximately 800 acres of the 1,400 have been developed. There have been over $164,000,000 in sales within the Entrada development to date.